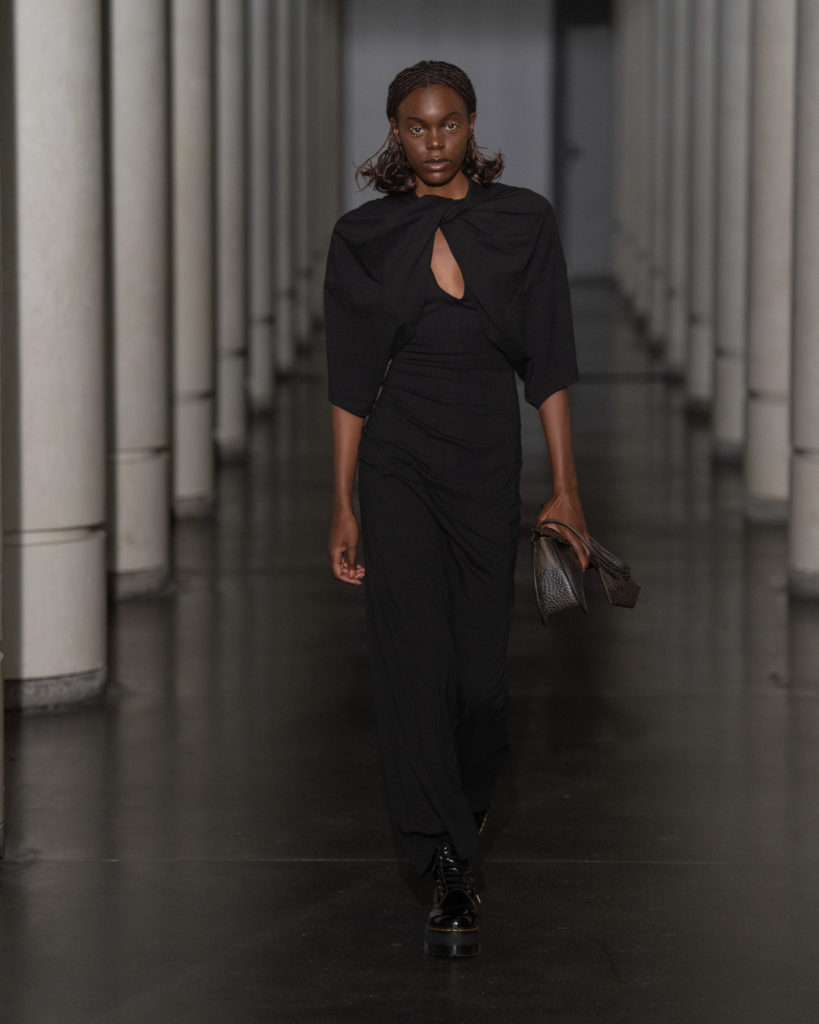 The "METAMORPHOSIS" collection is a reflection on evolution through cycles. Cycles cover past, present and future.
But are all cycles destined to repeat themselves? What about our generation?Future generations?What will they look like? How will they dress? What will be their ideal? These are some of the questions that Maitrepierre is trying to answer.It seems that the notion of adaptability is becoming increasingly important in our daily lives.Like nature itself, we are changing, evolving and adapting to our changing environment, without even realizing it.
These questions and reflections inspired the Spring-Summer 2024 collection, which blends the codes of a nomadic society with relics of the past. Technical fabrics, old-fashioned pleats, sensual knots and drapes dialogue with vibrantly colored technological prints. The brand makes a point of using dead stock or recycled materials, offering a new life cycle to what others see as waste. In a dreamed (and fantasized) future, a new harmony would be possible between humans and nature. Technology will be used to understand and connect humans to other living organisms. These amplified humans will embody the creatures of a new world, which we hope, like butterflies, will emerge from their chrysalis to take flight in their new form, free and ethereal.